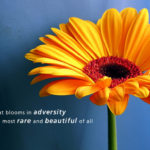 In a word, our youth! Our youth are faced with crises on a daily basis that we never imagined con-fronting in our lives – so much so that one our primary service areas(the Baldwin Hills community) has been nick-named "the Jungles". Poverty, poor health, drugs, gangs, violence, greet them every day in a hundred ways.
Take a brief look at the Baldwin Hills Village demographic profile:
Poverty
The percent of families with children under IS living below poverty level is 30.3%. In our community, over 60% of the households make less than the United States median household income of $43,162 and over 6S%make less than California's median household income of $53,025 per year.
Education
In Baldwin Village, just under 30% of the members of the community from 18 to 24 years of age are not high school graduates. That is one in three youth who have not graduated from high school! Over 64% (or two out of three youth) do not go on to attend college.
Health
The youth in our community suffer from disparate rates of chronic disease and other factors that impact their health status. In 2005 and 2007, obesity rates for children in grades 5, 7, and 9 were 29% and 28.9% respectively. Youth between the ages of 0-17 in our community rank 4th highest in LA County in percent of youth with current asthma (7.S%). Children age 0-17 constituted 14% of all clients referred for alcohol-related services.
The majority of mental health recipients in SPA 6 (the area where Baldwin Hills Village is located) were diagnosed with disorders, usually diagnosed in infancy, childhood and/or adolescence (34%). Teen birth rates in 2005 show that a total of 3,354 or 15% of live births were among adolescents IS-IS years of age, more than doubled since 1999 (7%).
Safety
Parents in our SPA indicate that it is the lowest in LA County in ase of access to a safe place to play, in suability for a child to be physically active and in the quality of fresh fruits and vegetables.
Youth 'N Motion Academy has created and is working to sustain a safety net of hope for our youth,